The Portland Sea Dogs Pitch a Perfect Game with BrightGuard
Haddock Field is Now a Sun Safe Stadium
Mainers will be the first to tell you: winters are long and summers pass in the blink of an eye."When summer comes around, people don't think about using sunscreen. We only have such a short amount of sunshine!" said Emily Clyatt, Community Health Promotions Specialist at the City of Portland Public Health Division.
In August 2016, Maine Cancer Foundationapproached Emily and her colleagues to develop a sun safety awareness campaign. The timing was ideal for implementation in mid-2017, just in time for those fleeting months of summer. "MCF reached out about the idea to talk with the Portland Sea Dogs," said Clyatt. The minor-league baseball team is a family-friendly attraction, with 60 home games at Hadlock Field spanning the warmest months of the year.
MCF awarded the City of Portland Public Health Division $20,000 to execute a sun safety campaign with public service announcements and other targeted prevention messages, along with five free sunscreen dispensers scattered throughout the ball park. The campaign will run the length of the 2017 Sea Dogs season.
"At least once per home game, a PSA will run on the big screen. I met with Hadlock Field's graphic designer, and expressed our hopes for three consistent messages: sunscreen, covering up, and reapplying," said Clyatt. The collaboration bore the catch phrase Play More, Burn Less along with an eye-catching 15 second video with simple graphics. The game time announcer will read over the video with the following text:

"Hey fans. Are you being sun smart? The Sea Dogs and our partners want to remind you to protect your skin this summer by wearing a hat, sunglasses, and other clothes; using sunscreen S-P-F fifteen or higher; and reapplying your sunscreen every two hours or after swimming or physical activity. Look for the yellow sunscreen dispensers throughout the stadium to stay sun smart this season so you can play more, and burn less."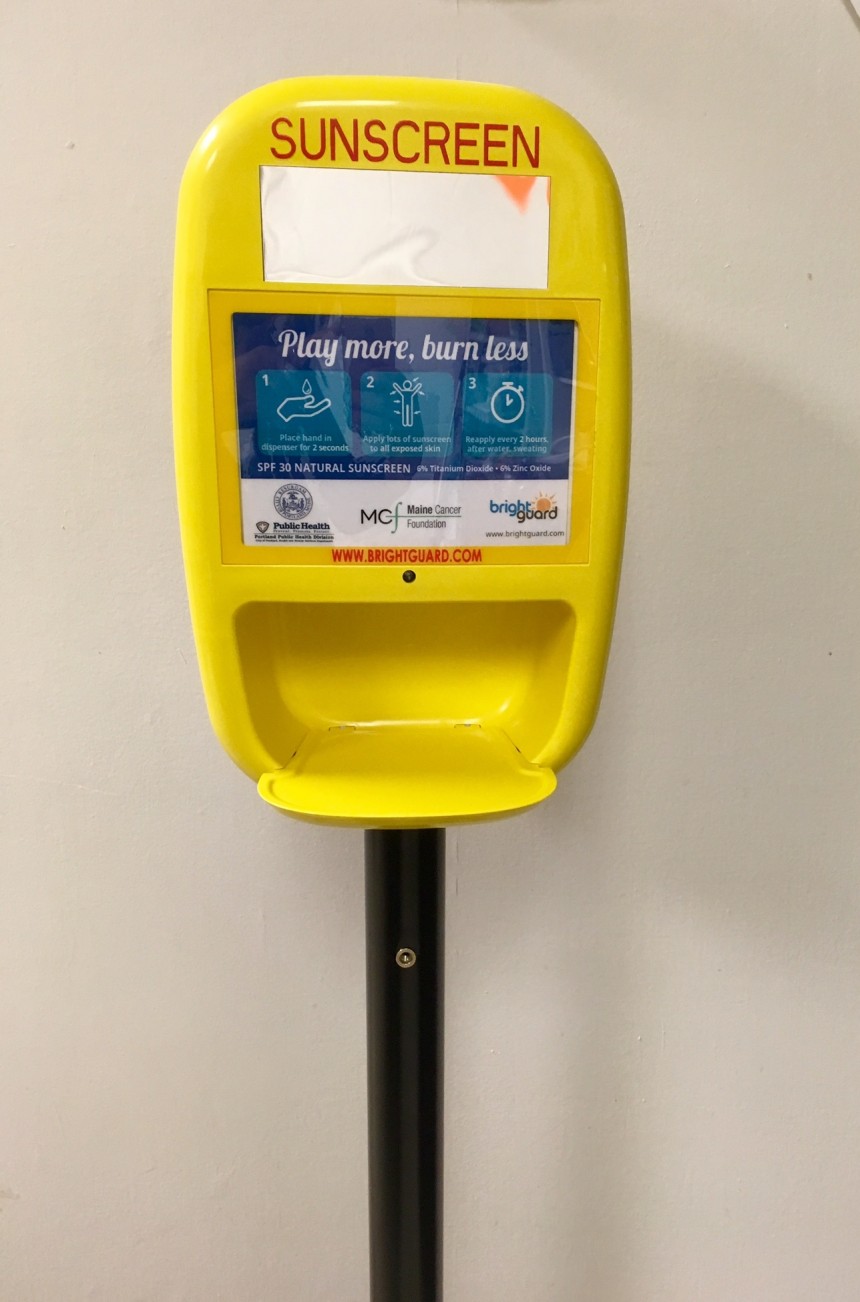 Folks of all ages will flock to Hadlock Field this summer. The stadium holds 7,000 seats at capacity, which means the messaging along with the sunscreen will reach many thousands of Mainers. "To have the dispensers in people's environment, free for them to use at leisure, is ideal,"said Clyatt.
Cheers to enjoying the next few months of sunshine safely! Sunscreen may help stop skin cancer before it starts.
#togetherwecan #challengecancer2020 #playmoreburnless
Donate today to fund innovative cancer prevention projects across Maine!
Want more about the grant? Slugger – the official mascot of the Portland Sea Dogs – will be promoting sun safety too! Keep your eyes on his official Facebook page. And click here to read more about the grant award.
The City of Portland Public Health Division was also awarded $5,000 to install sunscreen dispensers at Casco Bay Lines. Learn more!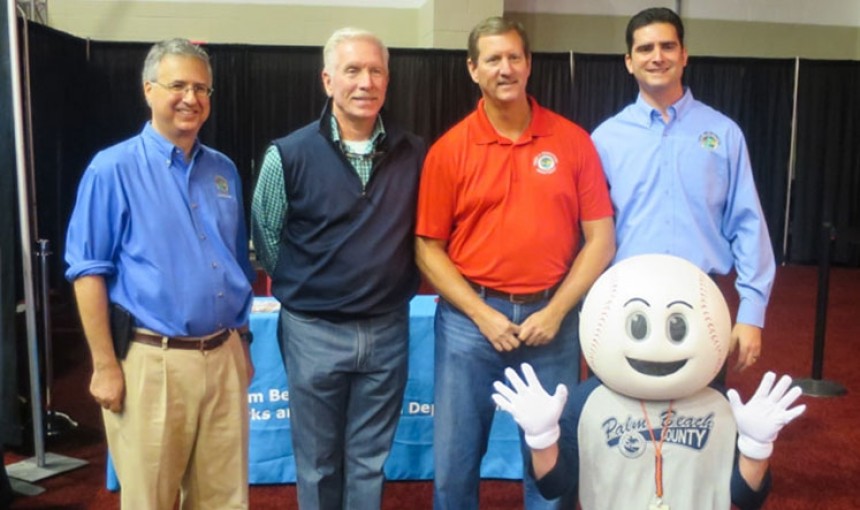 Back to Happenings Bright Guard Partners with Richard David Kann Melanoma Foundation BrightGuard is dedicated to promoting active outdoor lifestyles and protecting people while they are enjoying the sun. Through a partnership with a progressive nonprofit, the Richard...


Designed in sunny Southern Califonia
Copyright © 2023 BrightGuard Inc. All rights reserved.
Privacy Policy | Terms of Use